2013 was more of a bust than a win, but I'm hoping for a better 2014 - in the shopping area of life- to be better now that I have a job. So here is my wishlist for 2014; beauty related.
1. The Body Shop's Honeymania Eau de Toilette
I bought the Honeymania Body Butter a month back and am nearly out, but what can I do? The Body Butters are super moisturising and smell, like, heaven. Anyway, I loved the scent of the Honeymania Body Butter- it does not have a strong scent of honey at all, rather a floral scent with a slight honey undertone. This bottle of yellow yummy-ness is a must!
2. Milani Baked Blush - 03 Berry Amore
Unlike the US, Milani is expensive here. I've been wanting the perfect blush/bronzer duo for a while now and this baby seems like want I've been waiting for. It's has a soft shimmer to it along with light golden undertones. Yum. However, with such a hefty price tag, I have a feeling this may be on my wishlist for a while...
3. Lusciuos Ultimate Face Case 5PC Makeup Brush Set
Aside from the 80's sliver quilt pattern, this brush set is worth the price tag. My want for a stippling brush has taken it's toll and the fact that this set has other brushes along with it pretty good. Hopefully, I'll be getting my hands on this soon.
4. Revlon Nail Enamel in Minted, Gold Coin and Vixen
Say whaaaat?! Just a couple of Revlon nail polishes, right? No. Just like Milani, Revlon is damn expensive here as well. I've been eyeing these three shades for a while now. I mean, look at them! LOOK AT THEM!!!!!
5. OPI Out Ragerous Neon Mini Set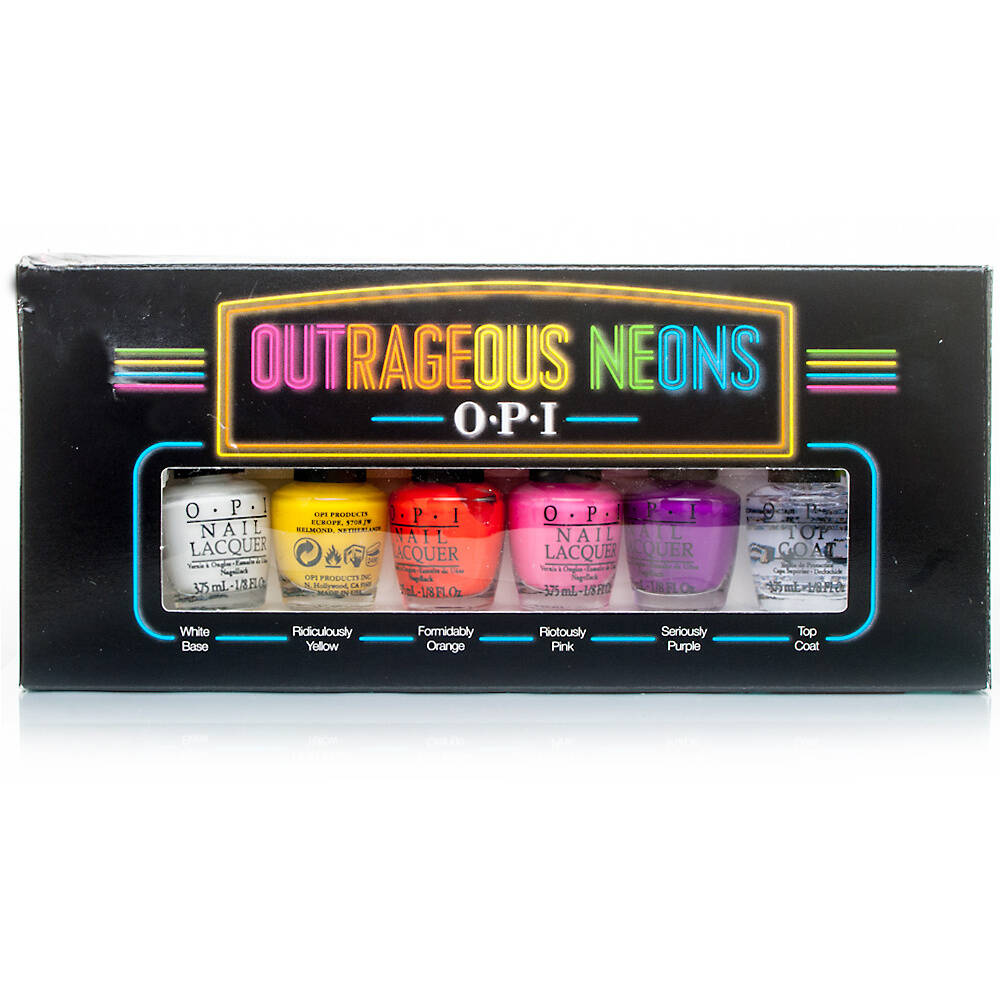 Who doesn't love neon nails? I've been wanting to try them out for a while and this amazing set not only give's you five neon polishes but a top coat for free!!! (Well, not free but you know what I mean...)
6. Bourjois Colour Boost Lip Thingys
*Siiiighhhhh* Me wants...but obviously can't get. However, to subdued my feels towards these lippy's, I've bought the MUA Power Pouts. Let's see if their good enough or I'll want the real deal in the end.
In the words of a Veruca Salt
What's on your beauty wishlist? Have you bought anything up above? Do you like them?