Online shopping is a terrible, wonderful, horrible, whimsical adventure. Some days you find everything you could possibly want and other days it's like a barren waste land. I had a good day - a great day infact! The brush I've been lusting over was finally in stock and so were a couple of lipsticks. It was makeup galore but I ended up with a lighter wallet - before the month even begins!
(
fyi I don't watch Degrassi)
I went a little MUA cray cray but the prices and quality are damn good. Here's what I dropped into that tiny evil shopping cart:
1. MUA Stippling Brush (F2)
I cannot begin to express how many times I cheched for this damn brush to be "in stock" and finally, on that glorious, gloriousday IT WAS! I have yet to try it but it's soft (always a good sign) and personally I love the white bit. It's smaller than I expected but I am not one to complain.
2. MUA Luxe Velvet Lip Lacquer - Funk
Jessica-Anne blogged about the Lime Crime Velvetine Lip Lacquers and I was lusting for one soon after. Lime Crime isn't avaliable where I live but when I found out the close dupes aka MUA Luxe Velvet Lip Lacquer was avaliable I reacted a wee bit like this: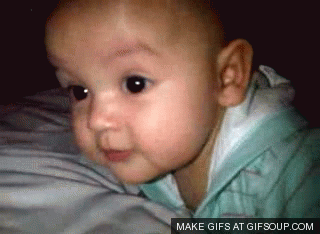 I got the shade "Funk" a blue toned pink. The product is supposed to go on like gloss then set like matt and last forever...I was going to pick up another shade but decided to go with one, test it out, then purchase another.
3. MUA Luxe Precision Felt Eyeliner
I've bought three eyeliners in the past two months and hated all of them. I bought the Maybelline MasterDrama eyeliner which I hated - sticks to your skin and the after one sharpen it broke! and an Essence Liquid eyeliner which was disappointing - it was light and streaked. Being in the market for a new eyeliner, I snatched this one up in the hopes of being redeemed from this eyeliner "drama".
4. MUA Matte Lipstick - Peachy Keen & Scarlet Siren
Intially I had placed an order for Wild Berry as well (seeing as though berry lips are my go-to lip most often) but didn't receive with my parcel... I was (still am) sorta bummed but I now own another red to add to my collection and a gorgeous peachy pink - a color which I don't own. I've read a couple of reviews and the only problem that seemed most common was that they wouldn't glide on and would dry the lips but that's anticipated from a matte lip product - so now I have to exfoliate and balm my lips up!
Most probably after posting this I will die with the immense amount of guilt for spending money.